This error happens when you try to update Windows 10 to version 1709 (Fall Creators Update).
When the installation process is around 74% an error pops up stating that we need to uninstall Winzip 6.3 – 8.0. Even if we have never installed!
Continue reading to know how to solve this issue.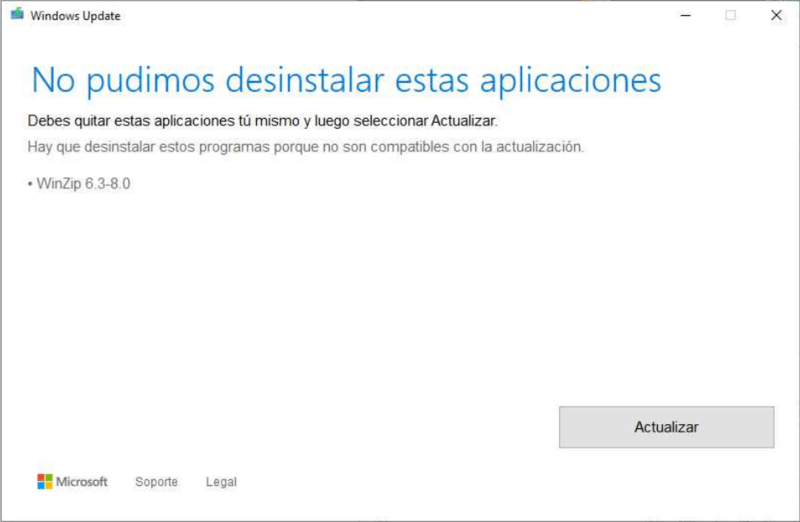 Because we have never installed it, when we check in "Add and remove programs", Winzip is not there…
Following Microsoft recommendation and trying to update to Fall Creators Update using the Windows 10 update app, will not work either, and if you try you will get an 0xc1900208 error.
The Solution
The problem is that the update won't continue if there is any old version of winzip in any hard disk drive of the computer (even if it is a backup or a folder of an old install, or even of another operating system). It happens even if you have never executed or accessed the folder from Windows 10.
It doesn't matter whether it is installed or not.
Now that we clearly now where is the problem, it is very easy to resolve: Look for any old winzip folder and files on your hard disk drives and delete them.
To do so, you have to open the file explorer and seach for winzip. If you have several hard disk, look in all of them.
Once deleted, proceed with the update again. It should work flawlessly.